Face of the Creator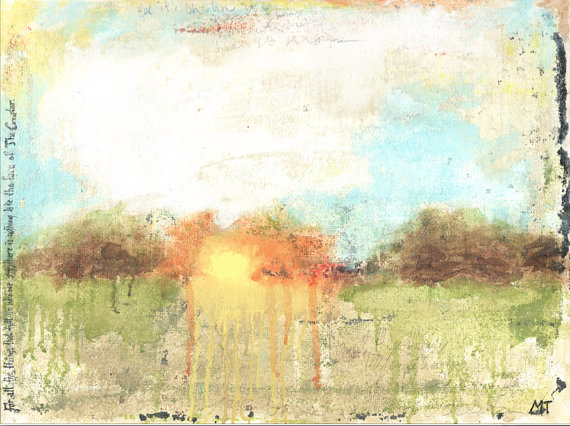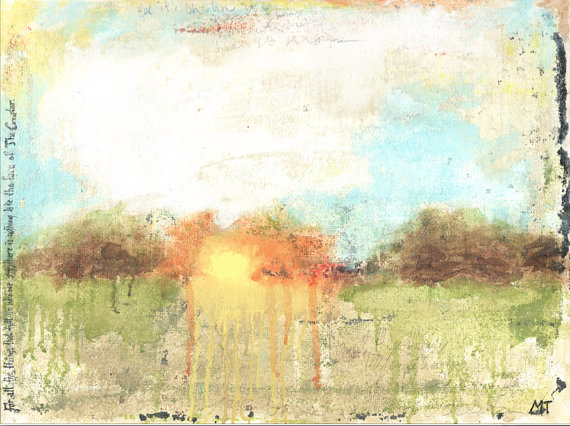 Face of the Creator
Concept:
The original became the beautiful result of a rushed accident. The interesting texture of the piece (captured in great detail with the print) was created by gluing burlap to the canvas and then pulling it back before dried. Some of the fibers remained on the surface, as well as the gridded chunks of glue. From there, I washed acrylics over the scene, and added interesting texts to the piece.
Click here to learn more about Face of the Creator.
This is a print of an original piece.